Disinfect & sanitize like a pro.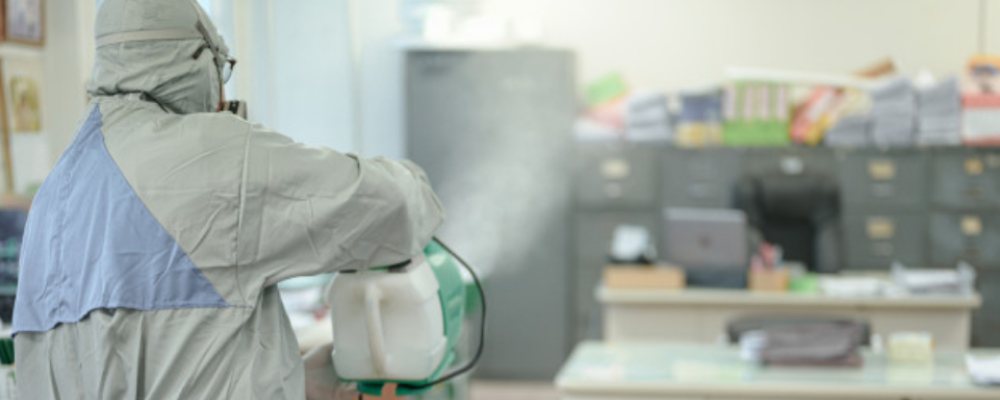 The ATALIAN Illness Prevention Program provides a unique resource to assist you and your facility in reducing risks of illnesses related to many types of organisms, as well as treatment against the novel coronavirus (COVID-19) outbreak, through effective surface hygiene intervention.
Our ATALIAN Illness Prevention program is designed to help prevent cross contamination through use of hospital-grade disinfectant cleaning products, which can target a multitude of organisms including COVID-19, color-coded microfiber cleaning cloths and mop pads, and cleaning procedures built on CDC and WHO recommendations. In addition to our hygienic cleaning program, we utilize Disinfectant Applications, including tools such as Electrostatic Sprayers, Spray and Wipe disinfectant system and 30-Day Residual Antimicrobial disinfecting technology. These applications will add an additional layer of disinfecting protection.
Electrostatic technology meets the various needs of your commonly touched and rarely disinfected surfaces. We use a bleach free solution that can kill the flu, COVID-19 and other unwanted viruses.
This innovative solution shields surfaces, which keeps you germ-free with just one application because it creates a protective shield. Apply to surfaces for 30-day protection.
We will use a two-pass spray and wipe method to clean and disinfect surfaces. Cleaner will spray cleaning cloth with disinfectant and wipe surfaces and touch points. The solution will remain on the surface for 5-10 minutes. This will kill germs on a surface after cleaning.
We offer variety of disinfection and sanitization techniques that are personalized to your needs. For more information about our Illness Prevention Program, please contact us below.